Yeah Bono and T'Edge have always been looking out for t'fans.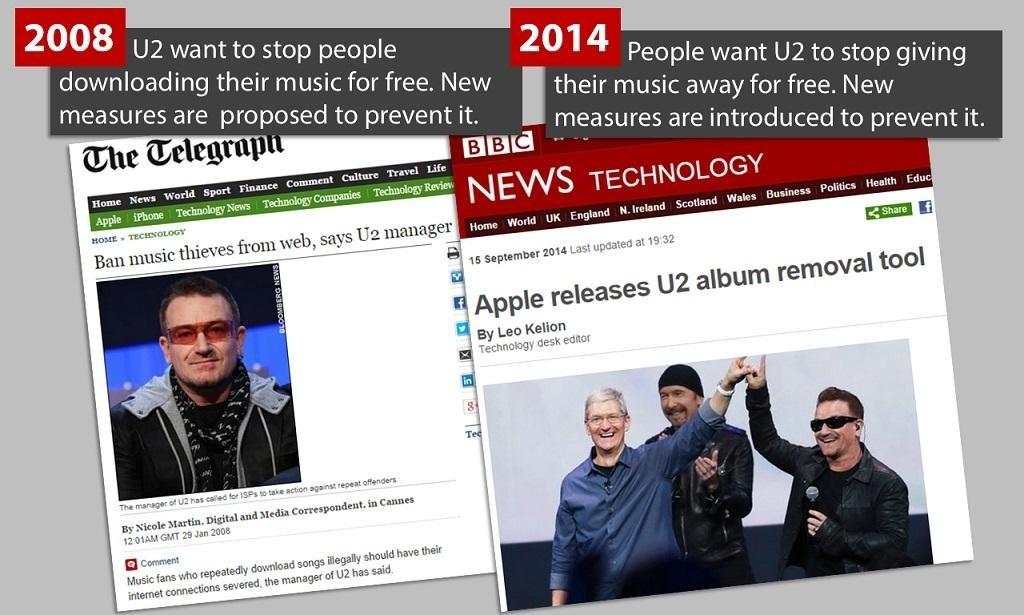 They are probably just as nasty as Lars Ulrich from Metallica, who traded tapes and sites this open market as starting the band back in the day. Then became more of an arsehole over people downloading their music. Culminating 8 years ago when they tried to sue Napster, Lars then admitted that he had downloaded his own latest album for free.
Now they can't give the shit away.